SchneevorhersagekartesWo ist der Schnee in den kommenden 3 Tagen?
Snow Forecast bietet Wetterkarten mit einem umfassenden Datenspektrum von aktuellen Wetterverhältnissen, Wettervorhersagen und historischen Daten.Zusätzlich zu unseren beliebten statischen Karten, bieten wir ausgeklügelte interaktive Karten, die das Anzeigen aller gewünschten Kennzeichen erlaubt.
Die Karte (links) zeigt die Schneeansammlung für die nächsten 3 Tage als farbige Konturen. Bild anklicken um die interaktive Vorhersagekarte der Alpen zu sehen oder eine weltweite Übersicht über alle unsere Karten für den Rest der Welt.
Accumulated snow forecast for the next 3 days.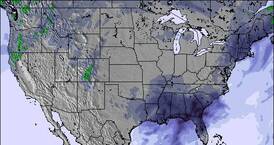 Click to view snow map
Country ski resort overviews
Neueste Schneeberichte
Anonymous Report:

Snow falling in Arolla.

Anonymous Report:

There is heavy snow falling in Mount Everest.

Anonymous Report:

Snowing heavily in Mount Everest.

Check our Twitter feed for operational updates using #WBops.
Weltweit Neueste Schneebericht
UPDATED 28 APRIL 2016 Good late season skiing is available across many regions of Alps, thanks to the new snowfall and low temperatures that have affected many regions over the past week. For many resorts this weekend marks the end of the winter season and, judging by the current conditions, they look likely to go out on a high. The cloud is set to hang around over the coming days, with the possibility of yet more snow, although not nearly in the quantities seen earlier in the week. .... (mit freundlicher Genehmigung vom Skiclub of GB)
Aktuell Ski-Resort Picks
In die Zukunft reichender Wetterbericht für die top 5 Skigebiete ist auch für Nicht-Mitglieder kostenfrei! Finde den tiefsten Schnee, den schneereichsten Wetterdienst und all die Schigebiete mit Pulverschnee um den perfekten Winterurlaub zu planen!
Neuschneehöhe
Obere Schneetiefe
Puderschnee gemeldet
Neuschnee in den nächsten 3 Tagen
Latest submitted reviews
Montafon ski resort:
"-Busverbindung zum Schigebiet-Busse überfüllt.
- Hütten - Eine Kleinere gemütliche Hütte - ansonsten nur Massenabfertigungshütten - überzogene Speisen/Getränkepreise.
-Keine Unterkünfte unmittelbar neben Gondelbahn.
-Apres Schi direkt bei Talstation - Fehlanzeige.
- Schneelage unsicher
- Um 19:00 ist das Dorf wie ausgestorben.
Zusammenfassend: Es gibt bessere Schigebiete welche bessere Leistungen für das gleiche Geld bieten.
Wir hatten ursprünglich 14 Tage gebucht sind aber dann am 4 Tag, nach Lech am Arlberg gefahren.
Montafon 1x und nie wieder - nicht weiterenpfehlbar."

Elke from AUSTRIA - 05 Nov 2014
Erciyes Ski Resort ski resort:
"All jene die noch kein Winterurlaub geplant haben.

Wer denkt bei der Türkei schon an einen Skiurlaub? Wohl die wenigsten Menschen. Von uns sind meistens nur die Strände entlang des Mittelmeers bekannt.Aber die Türkei hat auch viele hohe Berge und Gebirgen, in den sich im Winter die Schneemassen türmen.

Mit ihren neuen Skipisten ist dabei das Skigebiet unweit der türkischen Stadt Kayseri am Berg Erciyes (3917m), der ruhender Vulkan ist. Er liegt 25 km südlich von dem Provinz Kayseri ( 1.090.530 Einwohner) im Mittelanatolien.

Mit Investitionen in Höhe von 275 Mio € soll der Berg für den Wintersport erschlossen werden. Dabei werden mehrere Skipisten und ein kleiner künstlicher See am Fuße des Erciyes Dağı errichtet.
2005 begann man dort mit einem Masterplan den Berg zu erschließen und ein Top-modernes Skigebiet zu bauen.

Im Winter 2012/13 locken bereits 14 Moderne Liftanlagen mit rund 50 km Schneesicheren Pisten und einer Infrastruktur die sich sehen lassen kann.

Nach der Fertigstellung des Erciyes Masterplans wird die Skipiste insgesamt 160 km lang. Hinzu kommen noch 5000 Übernachtungsmöglichkeiten.

In der Umgebung gibt es einige Sehenswürdigkeiten, unter anderem

- Die Ausgrabungen von Kanesch bei Kültepe
- Das hethitische Felsrelief von Hanyeri
- Im Ort Gezi eine unterirdische Stadt
- Das Soğanlı-Tal mit zahlreichen Höhlenkirchen
- Die unterirdische Stadt am Fuße des Ali Dağı im Stadtteil Talas
- Die in Talas gelegene Panaghia-Kirche, die in eine Moschee umgebaut wurde
- Der südöstlich gelegene Nationalpark Sultan Sazlığı

Wir freuen uns auf ihren Besuch.

Bis dahin .."

Mimarcan from TURKEY - 17 Dec 2012
Read 55 more review(s) of Erciyes Ski Resort or submit your own
Corralco Mountain & Ski Resort ski resort:
"Ich war vor drei Monaten das erste Mal in diesem Skigebiet Corralco-Lonquimay Snwoboard fahren. Die Pistenverhältnisse waren ausgezeichnet und auch die neue Skihütte, die es erst seit diesem Jahr gibt, ist sehr gemütlich und natürlich auch zweckmässig. Für europäische Verhältnisse ist das Skigebiet nicht wirklich gross, aber die wunderschöne Aussicht macht das wieder wett. Liebe Grüsse aus der Suizandina Lodge
(perfekte Lage zwischen Malalcahuello und Curacautin, nur 15 - 20 Minuten von Corralco entfernt)"

Vanessa from CHILE - 15 Oct 2012
Read 11 more review(s) of Corralco Mountain & Ski Resort or submit your own
Snow Equipment, Snowboard and Ski Clothes
Wherever you ski or snowboard, our snow store has everything you need from leading brands such as Burton, Salomon, Volcom, K2 and many more. We've accumulated years of experience securely selling quality snow equipment to thousands of customers Worldwide. Our snow store offers free or low cost delivery, a 'Price Match Promise' and really simple returns. Start browsing our extensive range of Mens and Womens ski clothes or snow sports accessories.