Welt-Schnee-Uebersicht
Wir haben diese Seite erstellt um Ihnen zu helfen, die besten Schneebedingungen zu finden. Hier kombinieren wir historische, aktuelle und vorhersagende Wetterdaten unserer Datenquellen und aktualisieren die Seite staendig. Die Seite SchneeZusammenfassung wird Montags und Donnerstags fuer alle Skigebiete aktualisiert. Die Live Vor-Ort-Schnee-Berichte sehen Sie in Echtzeit sobald sie via Twitter von unserem weltweiten Reporter Team eingereicht werden. Die Skigebiets-Empfehlungen zeigen Ihnen Skigebiete weltweit mit Neuschneevorhersagen, Pulverschnee-Alarm und den aktuellesten Schneehoehen.
SNOW NEWS UPDATED 4 DECEMBER 2019

INTRODUCTION December began with heavy snowfall in both Europe and North America. For the Alps this was simply 'more of the same' after a very snowy November 2019. For North America, particularly the west where most of the snow had fallen, it was quite a relief after a mostly dry November.
AUSTRIA Austria has not seen the big snowfalls that were happening further west over the past week. It has warmed up a little here too. After the significant snowfalls here in November bases are very good for early winter on higher slopes. The Stubai Glacier (0/290cm) is posting the deepest snow in the country and is almost fully open but other glacier areas have almost as much snow lying already. Most report 10-20cm more snow over the weekend. Although there are still a lot of Austrian areas yet to open more than 40 are now operational including Ischgl (20/70cm) and St Anton/Lech (20/70cm), in the Arlberg, which opened at the weekend with 170km and 44km of slopes open from day one respectively. Ischgl's terrain is, as usual for early December, one of the biggest areas in the world to be open so far.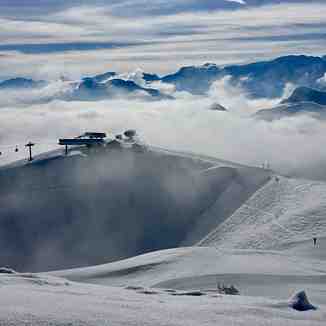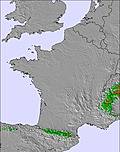 FRANCE There were some pretty big snowfalls in France through November and into the start of December with some areas reporting another 60cm of snow over the weekend; however, only a fraction of the country's 'big name' resorts are open. More, including La Clusaz, are scheduled to open this coming weekend and others plan to commence their season the weekend after. Val d'Isère (64/159cm) was one of the areas to start their 19-20 season at the weekend with conditions looking great. The resort had a further 60cm (2ft) of snowfall in the past week. Courchevel (68/95cm) is reporting the most fresh snow in the last week with 104cm (42 inches) in the last seven days. Montgenevre (130/220cm) is not far behind with 95cm (more than 3ft) and Avoriaz (80/155cm), which opened two weeks earlier than planned for the first of two unscheduled 'preview weekends' due to all the early snow, has had another 90cm of fresh this week.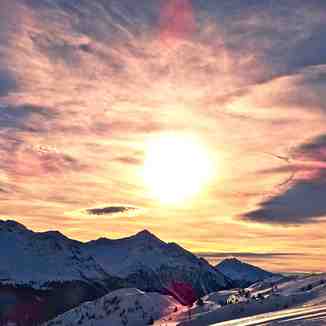 SWITZERLAND The biggest snowfalls reported in Switzerland this week have been in the west of the country where ski areas in the 'not yet open for the season' Portes du Soleil reported up to 120cm (4ft) of snow. Glacier 3000 (20/90cm) is open and reported 89cm (3ft) of fresh snow. Crans Montana (40/100cm) had 80cm. Andermatt (6/320cm) is reporting the country's deepest base and that all of its Gemsstock ski sector is now open. Zermatt (27/106cm) reports that it already has more than 200km of piste open within its shared area with Cervinia, in Italy.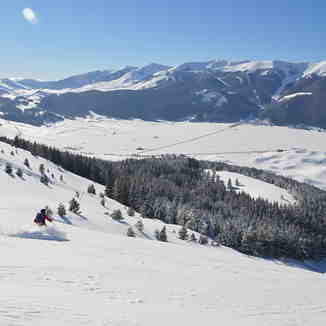 ITALY The Presena Glacier (250/400cm) at Passo Tonale, in Trentino, continues to post the world's deepest base and to be the only area to reach a four-metre base so far. It also reported another 15cm of snowfall in the past few days. Although this last snowfall report is common with the rest of Europe precipitation has largely stopped since the weekend. Some of the heaviest snowfall in Europe since the weekend has actually been reported in the Dolomites with Arabba Marmolada (115/265cm) reporting 50cm of fresh snow on Monday/Tuesday.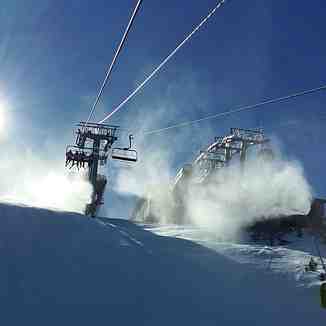 ANDORRA Conditions continue to look fairly good in the Pyrenees after the November snowfalls. There's been very little fresh snowfall and mostly sunny conditions over the past week but base depths are ok for this early in the season and in Andorra, the ski areas are about 50% open. Grandvalira (15/40cm), the biggest, has more than 60 slopes open and Pal Arinsal (30/60cm), in the Vallnord sector, has the deeper base. There are deeper bases reported on the French and Spanish sides of the mountain with San Isidro (80/170cm) posting the deepest base in Spain and Cauterets (75/140cm), which fully opened last weekend, the deepest on the French side.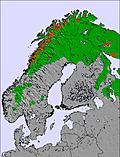 NORWAY/SWEDEN It has been another generally snowy week for much of Scandinavia with Norway's Geilo (50/50cm) reporting the biggest accumulation of the last few days with 50cm more. Bjorli (20/70cm), which reports the deepest snow in the country, has had 32cm (over a ft) in the past 72 hours. For Scandinavia as a whole KÃ¥bdalis (85/85cm), in Sweden, has the deepest base. The region's largest ski area, Are (63/63cm) received doubled its base depth in the past week with 17cm of snow falling there since Sunday.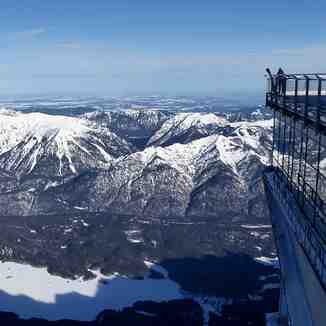 GERMANY Currently there's still only Germany's highest ski centre on the Zugspitze Glacier (49/73cm) open for the season, with a few centimetres more fresh snowfall in the past few days. That's due to change from this weekend with a dozen of the country's leading centres due to join it, starting their seasons on either Friday 6th or Saturday 7th December. Garmish, Oberstdorf, Oberhof and Winterberg are all scheduled to open.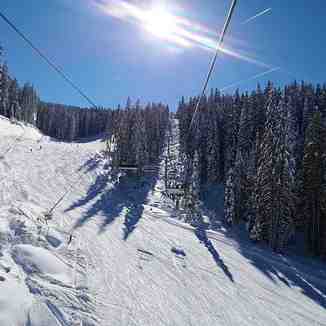 BULGARIA The ski season has still not really got started in Eastern Europe but several areas are expected to open in Bulgaria and Slovakia this weekend, with larger Bulgarian ski areas including Bansko and Borovets set to join them from the 14th. Not a great deal of change in the past week with little new cover on lower slopes in most areas. Snow depths of 50 - 75cm have been measured on upper runs at areas like Bansko.

SCOTLAND Scotland's five highland centres have been firing up their all-weather snow-making systems for the past month whilst the thin natural cover has done its usual trick of lasting a while, thawing when temperatures rise, then returning again. So it's a patchy picture at present with temperatures climbing well above freeing once more but due to drop at the weekend. Most of the centres have the all-weather 'flake ice snow' with Glencoe reporting a 200-metre long run and says it has started offering beginner ski school lessons on this slope. Cairngorm, meanwhile, plan to officially open their winter season this Saturday with snow fun and other activities.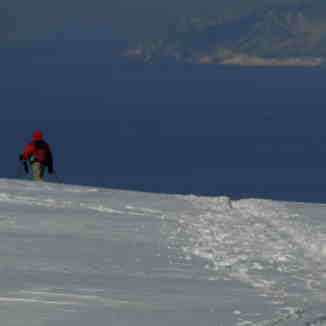 JAPAN After more depressingly warm and wet days in Hokkaido, it looks like conditions are starting to change with 10cm of fresh snow reported in Niseko on Tuesday and a snowier picture in the forecast for the week ahead. There's nothing really open (just a few beginner runs with minimal snow cover) at present as the resort waits for a base to build. It's a fairly similar picture across Japan with most of the major areas affected by rain at the start of this week but many with a simple 500-1000 metre long run available to make some turns, but nothing yet to reflect the ski conditions Japan is famous for.

USA Most US ski areas are open now meaning around half the world's total of already-open areas, an estimated 500 or more resorts, are in the US. The good news is that after a largely dry November (following a snowy October in the Rockies) it has been dumping down in most areas; good timing for the Thanksgiving holiday weekend just passed. And nowhere has been snowier than California where ski areas were forced to close at times due to the volume of snow. This follows a very dry autumn up to a week or so ago. Kirkwood (142/152cm) has reported one of the biggest 7-day totals with 142cm (nearly 5ft) of snow, with Bear Valley (142/142cm) not far behind with 116cm (nearly 4ft) of fresh. Many other areas in the state have reported 60-90cm (2-3ft) of fresh snow. It's been snowy across most of the rest of the country too, from coast to coast. Healthy 30-60cm falls almost everywhere.

CANADA The number of ski areas open in Canada more than doubled last weekend with more areas, mostly in BC in the west or Quebec in the east, joining the dozen that had been open since November. So there are now more than 20 open. It's World Cup race week in Lake Louise and conditions have been good for racing, less good for keeping warm, with the mercury hitting -30C. North America's biggest ski area at Whistler Blackcomb (32/32cm) was among the areas opening, although so far with only a dozen or so of its more than 200 trails open. The snow depths are looking better further inland with Silver Star (56/96cm) posting the deepest base and about a third of its 120 runs open. There have been small to moderate snowfalls, 5-20cm, across the country's ski slopes over the past few days.

EUROPEAN WEATHER OUTLOOK After the heavy November snowfalls built deep bases (for autumn) on higher slopes in the central and eastern Alps of Austria and Switzerland there has been a bit of a lull over the past week or so. That looks set to continue until the weekend with temperatures hovering around zero. Currently, it looks like heavy snowfall should return around Sunday/Monday bringing 20-50cm more snow by this time next week. It's a fairly similar picture in the western Alps of France, Italy and Switzerland too with clear sunny days and temperatures a little above freezing in the valleys and a few degrees below up high. Here, too, significant snowfall is currently forecast for Sunday/Monday after a dry rest of the week ahead. It's sunny this week in the Pyrenees as well and here there's no snowfall in the forecast at present for the coming week, just more of the same. Temperatures here too are in the +0-5C in the valleys and a little below zero, typically, on higher slopes. Unfortunately, for Scotland, the rest of this week looks warm and wet for Scottish hills making the prognosis look poor for snow survival into the weekend; however, it looks more promising from Saturday onwards with temperatures dropping and snow falling from early next week, potentially amounting to 20-40cm. Eastern European ski areas could see 20-30cm more snow on higher slopes over the next few days but then it looks drier for the run-up to opening this weekend (or the one after). Temperatures on higher slopes could hit double-digits below freezing in Bulgaria.

NORTH AMERICAN WEATHER OUTLOOK The trend for heavy snowfall in the Pacific northwest, following the mostly dry November in the region, now appears to be 'locked in' for the next week or so at least with another metre on the way for some ski areas along the Pacific coast from Lake Tahoe north, The heaviest snow should arrive later this week after a lull of a few days. Elsewhere in the US, there should be more snow for most areas but more like 20-50cm over the coming 7 days. It's looking increasingly snowy over the Canadian border with the country's east and west coasts set to see the biggest falls, potentially more than 60cm over the next 7 days for a resort like Whistler on the BC coast (and fresh snow but progressively less further inland). Then more like 10-30cm over on the Quebec side in the east.