Welt-Schnee-Uebersicht
Wir haben diese Seite erstellt um Ihnen zu helfen, die besten Schneebedingungen zu finden. Hier kombinieren wir historische, aktuelle und vorhersagende Wetterdaten unserer Datenquellen und aktualisieren die Seite staendig. Die Seite SchneeZusammenfassung wird Montags und Donnerstags fuer alle Skigebiete aktualisiert. Die Live Vor-Ort-Schnee-Berichte sehen Sie in Echtzeit sobald sie via Twitter von unserem weltweiten Reporter Team eingereicht werden. Die Skigebiets-Empfehlungen zeigen Ihnen Skigebiete weltweit mit Neuschneevorhersagen, Pulverschnee-Alarm und den aktuellesten Schneehoehen.
SNOW NEWS UPDATED 27 JANUARY 2020

UPDATED 6 JANUARY 2021 Cold is perhaps the keyword to describe conditions in Europe this past week and indeed forecast around most areas for the week ahead. It is still early January and therefore, the darkest part of winter. You'd like to think that's how it would and should be, but the warm weather which has impacted much of the continent at times through the autumn and much of December makes you doubt it will get cold enough.
EUROPE INTRO It has been one of those weeks when Europe's ski areas have seen a bit of everything or perhaps that should be, different parts of Europe have seen different bits of weather covering almost every type of winter conditions possible The Alps saw warm weather at the start of the weekend in the north of the region although it remained cold in the south, in some cases 10 or 20 degrees colder than further north. There was plenty of fresh snowfall, which has continued this week, but also amongst those warmer temperatures periods of rain or sleet at time. Thrown into the mix were some gale force winds and periods of low cloud and fog. This ever-changing medley led to postponements and course changes for the weekend's World Cup ski racing action in Kitzbuhel and Crans Montana. Elsewhere, we have seen cold and snowy weather in Scandinavia and down in the Balkans too with more snowfall as well in the Pyrenees. On the pandemic closure side, there is little news to report after the decisions by France and Italy to extend their lift closures to at least mid-February. Since then there seems to be some optimism Italian areas might actually open this time, from February 15th, whereas there's growing pessimism in France that ski areas will open at all. Most other leading ski nations continue to operate their lifts, although in most cases only people living locally are allowed to ski them.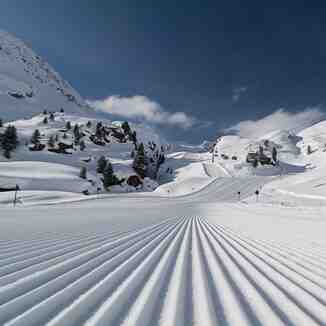 AUSTRIA REPORT The skiing world has been focussed on Austrian ski slopes this week, specifically Kitzbuhel (72/82cm / 29/33") then Schladming (98/160cm / 39/64"), with the extended Hahnenkamm weekend, the World Cup tour's annual highlight, then the famous night slalom races at Schladming. Those who watched it all will have seen the weather mix reported in our introduction, sun, snow, gales, fog and sometimes warm weather making the snow slushy at lower elevations at times. It has kept snowing on and off though. Alpbach (40/110cm / 16/44") has now posted a total of 1.2 metres (four feet) of snowfall over the past seven days, some smaller areas as much as 1.3 metres (4.3 feet), and it is looking very snowy almost everywhere across the country. Austrian ski areas remain open only to local people at present with hotels closed.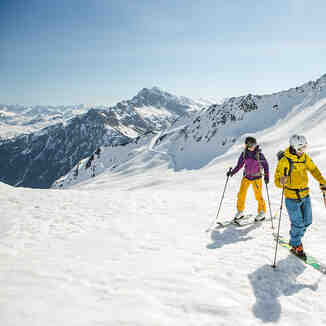 AUSTRIA FORECAST The forecast for the week ahead is basically non-stop snow for most Austrian ski regions. Temperatures should stay low with no sign of an end to the snowstorm this week in regions like Carinthia, further north a similar picture but at lower elevations temperatures may creep up above freezing meaning some rain is possible at times, unfortunately, instead of snow.

SWITZERLAND REPORT Swiss ski areas remain the only ones operating fairly normally in the Alps. Not that it is normal of course, with few businesses in resorts able to operate but most are open and there are fewer restrictions on Swiss skiers travelling to them. It has been a snowy week here too, with lots of snowfall, totalling up to 60cm (two feet) since the weekend. Also, whilst the terrain is open at many areas in Austria (and other countries where the slopes are open to locals), quite a few Swiss resorts report most or all of their slopes are open. Engelberg (55/408cm / 22/163") is posting the deepest base in Europe and the world at present. It has had 28cm (11") of fresh snow since Sunday. Verbier (105/190cm / 42/76") has had only 15cm (6") of fresh in the past few days but has the largest ski area open in Europe at present, with some 320km (160 miles) of the 4 Valleys skiable.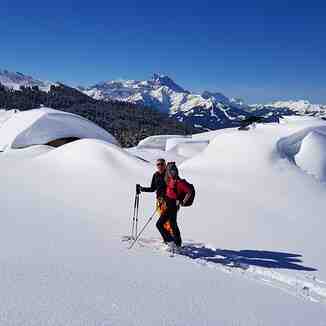 SWITZERLAND FORECAST Staying snowy through to Saturday with some big accumulations possible through the week, potentially as much as a metre of snow for some resorts. Temperatures generally staying low but could creep above freezing later in the week at lower elevations. The next dry day looks like being Sunday.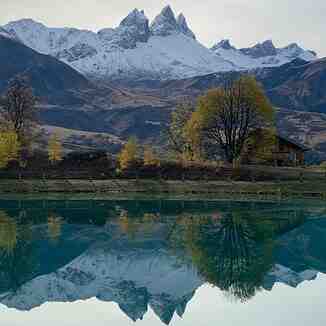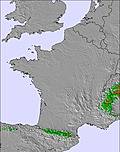 FRANCE REPORT There's an air of pessimism settling in in France based on news that ski areas will not open at all this season, after the country's prime minister pretty much ruled out resorts opening any time in February. More people, including resort operators, are speculating that they won't be able to open in March either. Some are saying even if they were, for many resorts it won't be worth the costs of finding staff and re-starting operations for a few low season weeks. But French ski resorts are actually open at present and people are on skis with kids towed up the slopes behind ponies and adult ski tourers hiking up. Here too there's been plenty of fresh snowfall, Flaine reporting one of the biggest accumulations with 60cm (two feet) more fresh snow. When or not the lifts will run this season remains unknown though.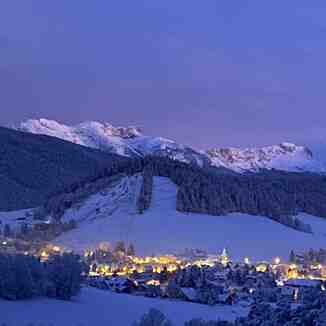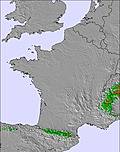 FRANCE FORECAST Lots of precipitation over the next three or four days but unfortunately temperatures are climbing too so whilst altitude ski areas should see copious quantities more snow, traditional resorts at lower elevations may, unfortunately, see some rain later in the week, at least at resort level and on lower slopes.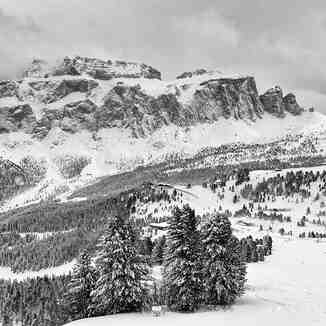 ITALY REPORT Italian ski areas are focussed on the latest planned opening date for the country's ski areas, February 15th. This time, they hope, it looks more promising than the previous, now passed, January dates, as there have been more government approvals of safe operating plans for ski areas in the pandemic. As the previous dates had neared there was no word back on whether proposed operations, with greatly reduced capacities, was acceptable or not. Snow reporting, whilst ski areas are closed, is limited but there has been widespread snowfall with resorts in the Aosta Valley posting up to a foot (30cm) more snowfall in the past few days, in Trentino further east up to 50cm (20").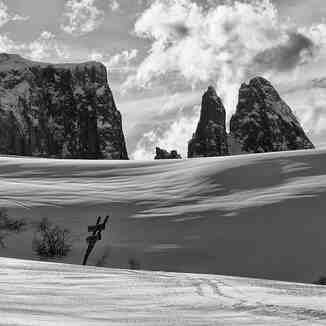 ITALY FORECAST A bit of a split picture in Italy with colder, drier weather in the south and east, although with some snow forecast. Further north and west there's a lot of precipitation forecast but this may be rain on lower slopes as it will be warmer air dominating.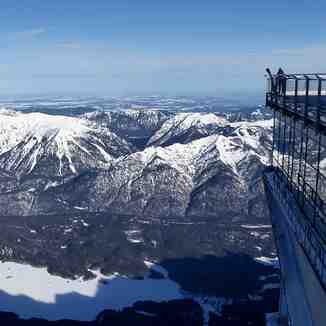 GERMANY REPORT With the pandemic currently worsening in Germany its lockdown, most recently extended to mid-February, is currently being described as "unlikely to end" on 14 February, so it remains unclear when German ski areas will be allowed to open. Many are speculating that there will be little point in most of the country's ski areas opening now, even if allowed to do so in early spring, except perhaps the highest area on the Zugspitze which could potentially open into May or June thanks to its glacier. There has been more snow though with wintery weather continuing to coat the country's closed ski slopes with more of the white stuff.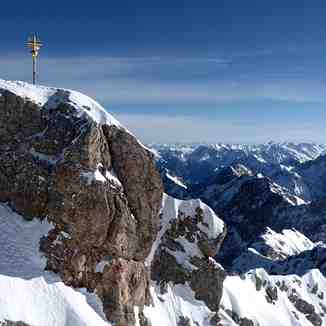 GERMANY FORECAST The current snowfall is expected to continue for the rest of the week. Temperatures up high remaining well below freezing although there's the chance of warmer weather and rain on lower slopes as the week draws on. Dry weather potentially from Sunday on.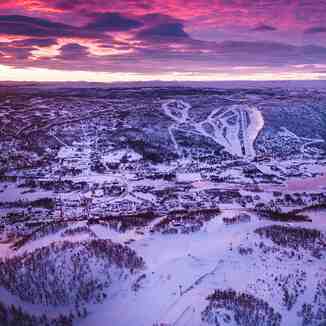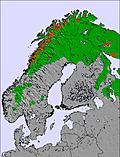 SCANDINAVIA REPORT After all the snowfall a week ago in Norway and other areas in Scandinavia it has been drier and sunnier, on the whole, in recent days. Voss (75/110cm / 30/44") posted another 15cm (6") of snowfall since the weekend though so it hasn't ended altogether. For most areas though the week is so far gloriously sunny with temperatures 5-10 degrees below freezing.
SCANDINAVIA FORECAST There's no huge change in the forecast really with mostly dry conditions dominating and quite a lot of sunshine. Temperatures should stay well below freezing in most ski regions with clouds gradually building through the week ahead, but little snow is in the forecast.

SCOTLAND REPORT The spectacular winter that isn't a ski season continues in Scotland with some of the best conditions for a decade. There's been more heavy snowfall and the several ski areas, which remain optimistic about opening before the season is done to local people at least, say they continue to prep slopes. "Preparation continues on the mountain so that we are ready to go the minute we get the green light," a Glencoe spokesperson said. In the meantime, ski tourers are making the best of things and hiking up to earn their powder turns.

SCOTLAND FORECAST The cold weather is set to continue into February with more snow forecast through the coming week and temperatures set to remain generally sub-zero in what is becoming one of the most sustained periods of cold weather in the Scottish Highlands for more than a decade.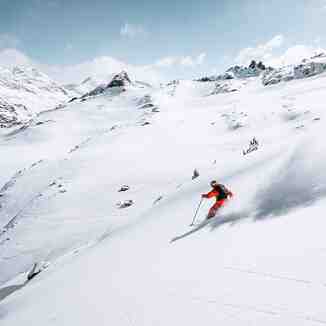 SPAIN / ANDORRA REPORT Little change in operations in the Pyrenees with ski areas in Andorra and (some) in Spain open to locals only and those in France still closed (the ski lifts at least) as are the areas in the French Alps. In terms of terrain open, despite reported 20-40cm (8-16 inch) snowfalls in recent days there's generally less open now than previously as ski centres try to limit losses, operating with very limited visitor numbers. Baqueira Beret (120/140cm / 48/56") for example has only 390 of its 120+ ski runs open at present. It posted a 30cm (12") snowfall at the weekend.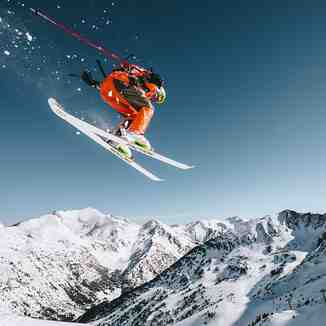 SPAIN / ANDORRA FORECAST After a very cold January, we're suddenly seeing temperatures set to climb to 5 or even 10 degrees above freezing on lower mountain slopes in the Pyrenees over the next few days. There's not much snow forecast, mostly just overcast skies but hopefully, precipitation expected at the weekend can be snow, not rain, when it arrives.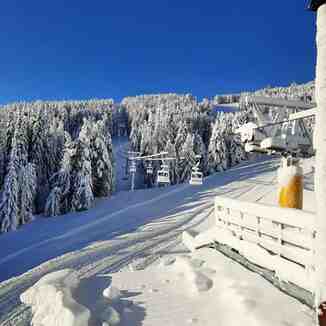 BULGARIA / ROMANIA REPORT The best conditions of the season to date in Bulgaria and Romania at the moment. Temperatures have warmed up since hitting 20 below over the past few weeks and snowfall has moved in. Bansko (5/90cm / 2/36") reported 20cm (8") of fresh snow on Monday then another 25cm+ (10") on Tuesday, having opened its long home run back to the resort for the first time this season over the past week.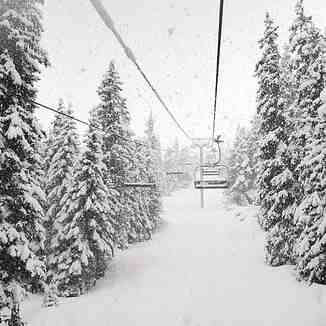 BULGARIA / ROMANIA FORECAST The snow is expected to keep falling for most of the next few days before a break on Friday and even some sunshine on Saturday. This could be short-lived with the snow forecast to return from Sunday. Temperatures staying predominantly sub-zero though, not so cold as earlier in the month; around freezing to five or ten degrees below the norm.
CZECH REPUBLIC / SLOVAKIA REPORT There has been more snowy weather over the past few days in both the Czech and Slovak Republics, but unfortunately the lifts remain closed to skiers and boarders in both countries due to the pandemic. Frustratingly for skiers there, resorts are reporting bases building and perfect powder on the runs, so there is a lot of pent up demand to get out there as soon as it is safe to do so. There is some talk of skiers being allowed back on the slopes from the start of February, but currently, that looks optimistic.
CZECH REPUBLIC / SLOVAKIA FORECAST The current snowfall should ease off midweek with the weather remaining a little below freezing, the skies overcast. More snowfall is forecast in the latter half of the week, with the probability of a sunny weekend before still more snow to start next week.

USA / Canada

NORTH AMERICA INTRO Ski areas in North America have been reporting plenty of fresh snowfall this past week from coast to coast. The end of last week saw ski areas in the northeast getting up to several feet (60cm) of snowfall, then the start of this week has seen some of the biggest snowfalls in states like California, Colorado and Utah, in the west, for well over a month. The forecast, particularly on the west coast, is for this storm system to intensify with the potential of up to ten feet of snow in the coming week, truly transformational volumes after the below-average snowfall to date. Of course, with these extremes, we are seeing some other weather extremes too. Two Tahoe resorts were closed for a time as strong winds peaking at over 130mph whistled through, but once the current storm passes, it should be epic.

ROCKIES REPORT It has been the snowiest week of the season so far in many parts of the Rockies with reports of up to three feet(90cm) of snowfall at some ski areas in southern Colorado, and 2.5 feet (75cm) in Utah, and that just since the start of the weekend. Ski areas in the Rockies do remain well down on their average annual snowfalls but Breckenridge hit the milestone 100-inches-of-snowfall (2.5 metres) this season mark at the weekend, five weeks later than last year. It is not alone and is reported to have only about 50% of its terrain open in part due to the pandemic and in part due to lack of snow cover. Further south, Wolf Creek (98/102" / 245/255cm) reported nearly four feet (1.2 metres) of snowfall in the past seven days alone and is 100% open. It was the first area to open in western North America and has already clocked up three months of the season.
ROCKIES FORECAST After all the snowfall of the past week it is looking drier over the next few days, although staying very cold, typically 10-20 degrees below freezing. A front will bring more snowfall at the start of the weekend, although probably just six inches (15cm) or so before sunny weather to start next week.

USA WEST REPORT It has kept snowing in the Pacific Northwest with Alpental (96/160" / 240/400cm) posting the deepest base in North America, with another four inches (10cm) in the past 24 hours. Others in the area have posted as much as 10" (25cm) in the same period. It is turning snowy in the south of the region after a pretty dry January in which many areas in southern California saw less than a foot (30cm) of snow all month up to last weekend. Mountain High has reported a 17-20" (42-50cm) storm total with 5-8" (12-20cm) of that on Tuesday alone and there's much more forecast. Mammoth reported about 6" (15cm) of new snow on Monday. The other news from the region is virus related, with the statewide 'stay at home' order lifted and hotels allowed to re-open.

USA WEST FORECAST Now the snow has started falling in California it is looking promising for the rest of the month. As of last weekend, for example, Mammoth (24-36" / 60-90cm) had only had 11 inches (17cm) of snowfall this month, but by the end of next weekend, it is possible that 80 - 100" (200-250cm) will have fallen.
MIDWEST REPORT Fairly typical January conditions continue in the midwest with cold weather and some light snowfalls, with Michigan and Minnesota seeing the best of the fresh snow in recent days. The latter's Hyland Hills resort (33/43" / 84/107cm) posted one of the bigger snowfall totals of recent days with a three-inch (9cm) mini dump at the weekend. On the whole though it has been fairly dry with a mixture of sunshine and cloud and temperatures 10-15 degrees below freezing.
MIDWEST FORECAST Staying dry and cold with some bright, sunny days over the remainder of this week before the next front moves over at the weekend. Fresh snowfall is expected then, mostly on Sunday, with 4-8 inches (10-20cm) likely for some before returning to drier weather to start February.

USA EAST REPORT Conditions in the northeast continue to look good as the warm and wet weather of last autumn disappears further into history. There were more big snowfalls, some areas in Vermont reporting cumulative totals of as much as 60cm (two feet) of snow in the latter half of last week. The result is much better cover and much fresher, natural snow than before and probably the best conditions of the season to date. Sugarbush (30/53" / 76/132cm) is posting one of the deepest snow depths in the region and like most centres, it now has its slopes fully open.

USA EAST FORECAST Cold and snowy sums up the remainder of this week with snow expected daily and temperatures potentially dropping as low as 25 degrees below freezing, cold enough to close some centres. The weekend should be dry then more snow forecast for the start of February next week.

CANADA WEST REPORT It has been cold in western Canada with Whistler (280/280cm / 112/112") reporting temperatures well below freezing day and night down at its base and snow falling from the top to the bottom of the mountain. Snowfall across western Canada has generally been fairly light over the past week though, just the odd centimetre here and there for most resorts. Ski areas in Alberta and BC are now almost all fully open with all lifts turning and all trails open. Whistler, North America's largest ski region, has more than 280 trails reported open.

CANADA WEST FORECAST A largely snowy week ahead in western Canada with snow expected to fall on most days and temperatures staying well below freezing. Again, accumulations are expected to be light over the next few days but currently, the weekend forecast is for more substantial 20-40cm (8-16 inch) accumulations.

CANADA EAST REPORT Conditions continue to improve for most eastern Canadian ski areas after the poor start to the season in December. Temperatures have continued to be colder and many areas reported 10-30cm (4-12 inches) of snowfall in the final days of last week. Mont Tremblant (30/61cm / 12/24") reported 15cm (six-inches) of snowfall on Friday and has about 90% of its trails open. After the snowy end to last week, there have been days of full sunshine and cloudy days to start this week but remaining very cold and 10-20 degrees below freezing. Ski areas in Ontario remain closed by government order.

CANADA EAST FORECAST There's no snow forecast over the coming days in Quebec with temperatures remaining very low and full sunshine forecast in most areas. That means good conditions for snow-making at least, although not for natural snowfall.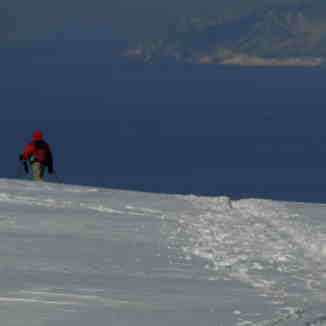 JAPAN REPORT After clocking up another metre of snow last week, Japanese ski areas have, on the whole, seen a lull in the fairly relentless January snowfall since the start of last weekend. There have instead been some clear, cold, sunny days to enjoy the accumulated powder. According to SnowJapan.com data, Niseko (200/340cm / 80/136") is one of the latest major resorts to already pass its 2019-20 season snowfall total. Indeed, with 7.8 metres (26 feet) of snowfall this winter it is less than two metres (seven feet) of snowfall from passing the total of the 'more normal' season before that.

JAPAN FORECAST After the lull in snowfall over the past four or five days the next storm is moving into Japan and a return to daily significant snowfall accumulations is expected from midweek on.